4 min to read
YOU Should Buy the M1 MacBook Pro 16 in 2023, And Here's Why!
Original video published on Oct 18, 2023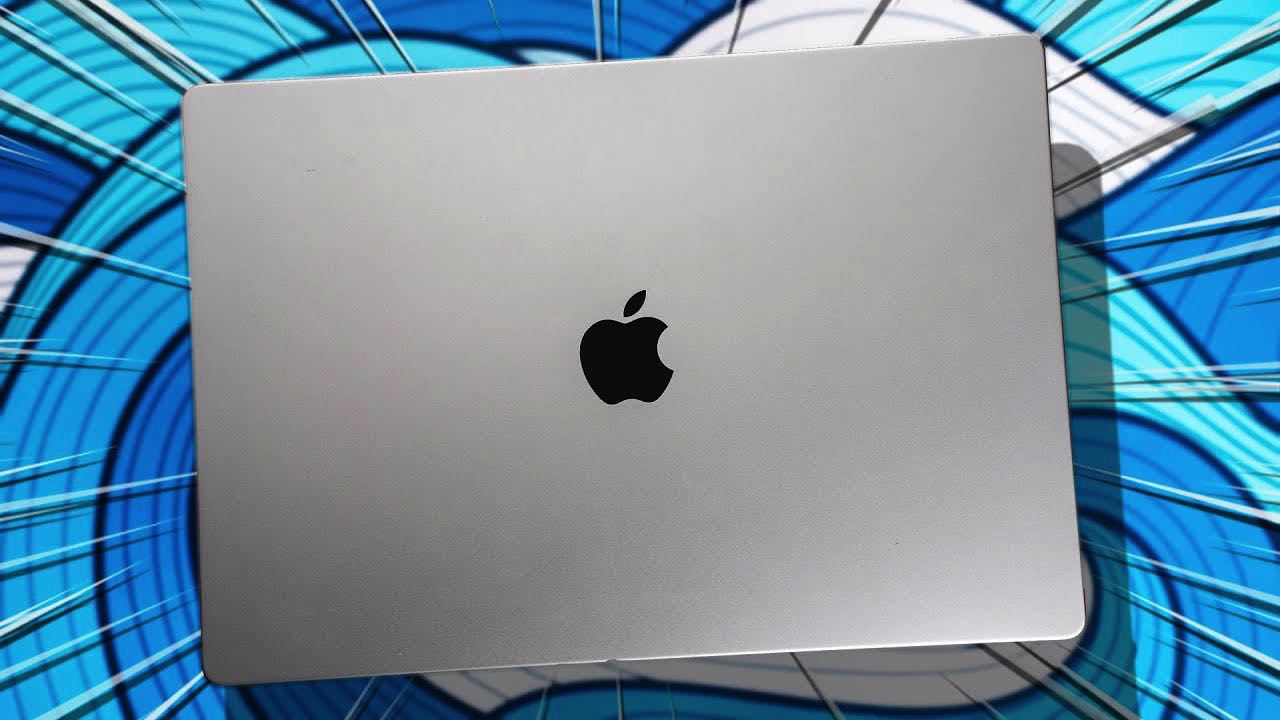 As the year winds down, many of us start scouting for the best family purchases or deals to make the most of our budgets. If you're in the market for a laptop that delivers exceptional value, the M1 Max MacBook Pro 16 is a choice you won't regret. Despite the buzz around the newer M2s and the upcoming M3s, the M1 Max MacBook Pro 16, which I've used since 2021, remains the pinnacle of powerful computing devices. It's the benchmark against which I measure all pro computers, akin to how the M1 MacBook Air is the standard for affordable, yet powerful family laptops. Let's delve into why the M1 Max MacBook Pro 16 is the ultimate pick for tech enthusiasts in 2023.
Affordability Meets Premium Quality

Starting with the most compelling aspect – the price. A new M2 Max MacBook Pro 16 comes with a hefty price tag of $3,099. However, you can snag an M1 Max MacBook Pro 16 from Apple's refurbished store for $2,689, saving a substantial $400.

While there are even cheaper prices on Amazon, I recommend sticking with Apple for the added benefits of AppleCare and a solid return policy. In these times of soaring inflation, considering our tech purchases as investments is crucial, and the M1 Max MacBook Pro 16 is a wise choice that transcends mere fashion statements.
Unparalleled Performance


Two years on, and the power of the M1 Max MacBook Pro 16 still astounds me. It's my all-in-one computer – for editing videos, managing work, and even gaming (yes, World of Warcraft Classic runs like a dream on it). The base model's simplicity, with its ample storage and memory, has proven its worth time and again. The consistency in performance, whether plugged in or on battery, ensures a seamless user experience anywhere in the world.
Versatility at Its Best

The true essence of a laptop lies in its ability to adapt to both home and travel use without compromise. The M1 MacBook Pro 16 excels in this regard, offering a seamless transition from a desktop setup to a portable workstation. Its 16-inch display is a marvel, providing a vast workspace that fits comfortably in a standard backpack – a feat not easily matched by bulkier gaming laptops.
Robust Build and Design

The M1 MacBook Pro 16 isn't just about internal specs; its physical construction is equally impressive. It has weathered countless trips across the country and still looks as pristine as the day it was unboxed. The keyboard, display, and sound system are of the highest quality.
Display and Audio Excellence

The MacBook Pro 16 boasts a display that's a cut above the rest, with a high refresh rate that ensures smooth visuals. It's a standout in the laptop market, especially for those who value crisp and fluid on-screen action.

Equally impressive is the MacBook Pro 16's sound system. It delivers an audio experience that's so rich and clear, it rivals external speakers. This combination of top-tier display and sound quality makes the MacBook Pro 16 a portable powerhouse for both work and entertainment.
Connectivity for the Modern Age

Apple got it right with the M1 MacBook Pro 16's port selection. Full-size HDMI, SD card reader, and USB-C Thunderbolt 4 ports offer a level of connectivity that's rare in today's market. This allows for a versatile setup, whether you're at home or on the go, making it possible to connect to multiple external displays for an expansive workstation.
The Final Verdict

When you consider the M1 Max MacBook Pro 16's versatility, performance, and build quality, it's clear why it remains the top choice, even with newer models available. It's a laptop that requires no compromises, capable of handling every task you throw at it, anywhere in the world. As we look ahead to 2023 and beyond, the M1 Max MacBook Pro 16 isn't just a smart purchase; it's the smartest purchase for those who demand the best in tech.
And now, I turn to you, the reader. Do you own an M1 Max MacBook Pro 16? Would you recommend it? Share your thoughts in the comments below. If you found this article helpful, stay tuned for more insights, and don't forget to check out our comparison of the smaller MacBook options. Thanks for reading, and here's to making informed tech choices!