6 min to read
16 Inch MacBook Pro - Fixed!
Original video published on Nov 13, 2019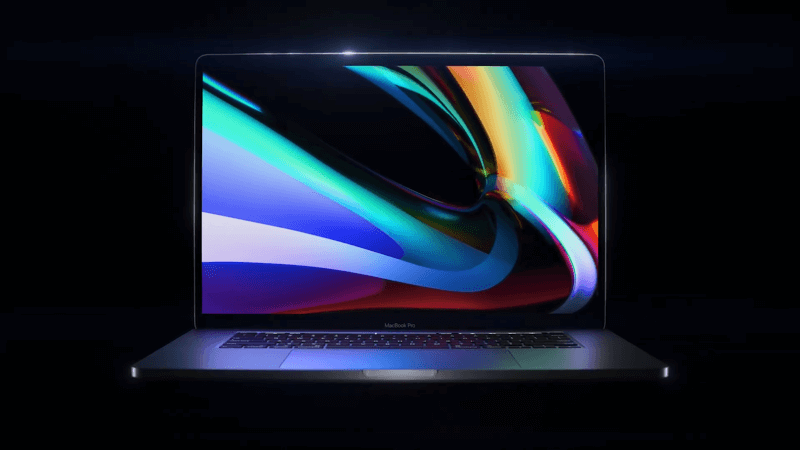 Apple finally launched the 16 inch MacBook Pro officially, it's been rumored forever, it's been on so many people's which list for the entire year and finally brought it out, and it is something special. The actual screen size, the bigger 16-inch screen is probably the least interesting thing to me, there is so much more stuff going on that it is I think is really cool.
But I got to say, this 16 inch MacBook Pro feels the first device Apple launched in a really long time, I feel they actually cared about what users wanted, they actually cared what about professional laptop users needed in a device, and try to delivery whatever they could.

So, let's just get right into it, the new 16 inch MacBook Pro is ever so slightly bigger and heavier than the previous generation, so we already off to a good start.
Keyboard

On the top of the keyboard, there's now a physical Escape key and the keyboard is no longer this janky butterfly switch keyboard, it's now upgraded to scissor switch keyboard, it's very similar in mechanism to the iMac keyboard, so this uses a scissor switch.

It's got rubber domes and it's got a lot more travel than the previous MacBook Pro keyboards which has 0.5mm travel and the new one has 1mm, it's almost double, it is a significantly better typing experience and anyone who disliked MacBook Pros and straight away from MacBook Pros of the past three or four years because of their keyboard issues, welcome home. Apple had three or four iterations of these butterfly switch keyboard and I'm glad that they're done with them on the 15 inch MacBook Pro.
Thermal Performance

The second thing they changed, this is most personal to me like this feels like the right thing to do, thermal performance has been improved significantly, so now they're running bigger fan blades and more fan blades for improving airflow. It's an upgraded heap pipe, upgraded heatsink, the entire thermal solution in this new 16 inch MacBook Pro is significantly better than what was in the previous generation now. In the past, I purchase the 2016 MacBook Pro, the 2017 MacBook Pro, both 15in I also bought the 2018 one that overheated like crazy and end up of returning that thing.

They've needed a revamp in a thermal solution for quite a while it was so weird that they're running the 6 Core and 8 Core chips from Intel that get really hot in the same chassis and same thermal design as the stuff they had from 2016, it just didn't make sense. Earlier this year in 2019, they undervolted their CPU, that's how they dealt with their new 8 Core chip, which is okay like it's better than having it throttle they did last year, but this new thermal assembly sounds awesome, I'm so glad they're doing it.
Battery

Another thing that they improve this year is their battery, so that used 83, 84 watt hour battery, I forget the exact number it's now been bumped up to 100 watt hour, it's like that's a 19~20% increase. So here's a thing as a laptop channel is a purveyor of laptop I see a lot of laptops with big batteries, I've seen 96, 97, 98, 99 watt hour batteries, I've never seen a 100 watt hour battery that fit internally. I have seen stuff that hangs off the back of laptops, this thing fits inside, it's the biggest, hits the legal limit is literally the biggest battery you can put in a laptop and still fly on a plane.

The charger that comes alongside is also been updated from the 87 watt charger to a new 96 watt charger, not that the extra 9 watts makes a world of difference, but the system can actually use that extra wattage now and dissipated properly.
GPU
The GPUs, they've been improved it now runs these Radeon Pro 5000M chips from AMD, 7nm tech, the more powerful, faster memory, more memory on the top you can get up to 8GB of video memory now, I will have to dive into this in more detail in my review, but they're claiming some pretty impressive improvements with these new chips.
Screen
The 16 inch screen is significant, I guess for some people I don't think it's super important, I've always thought that a 15 inch screen was sufficient for me but that extra inch is nice, nothing really changed that much to screen in terms of like visual acuity or anything like, that it's still 500 nits screen, it's still a really nice retina screen.

It does now have adjustable refresh rate, so if you into video production you can lower the refresh rate on your screen to match the frame rate of your video project which is kind of neat.
Speaker, Memory and Storage
So I'm just going to close this off with a few other tweaks have done, they have some new speakers kind of cool, but the base storage has been increased to 512GB and you get up to 8 TB of storage which is absolutely insane, you get up to 64GB of RAM of DDR4 at a higher clock speed than it was the previous generation.
Price
The whole thing is just better and here's the kicker to sweeten the deal with all the stuff they haven't changed the base price, it's still at the same price at the previous generation, so there you have it, 16 inch MacBook Pro.
What do you think?
It's expensive, this was never going to be a cheap machine but now for that money, I feel like you're getting something that's worth it that finally is worth it after several years of poor offerings from Apple.
Okay, hope you guys enjoy this review, see you guys next time, I'll definitely be doing a more thorough review of the 16 inch MacBook Pro cuz, I am in.